Experience the Magic of Christmas at our Farm Park
If you're searching for a festive family day out this Christmas, be sure to put Little Owl Farm Park at the top of your list.
Join us for a day filled with Santa's visit and a whole lot of farm fun!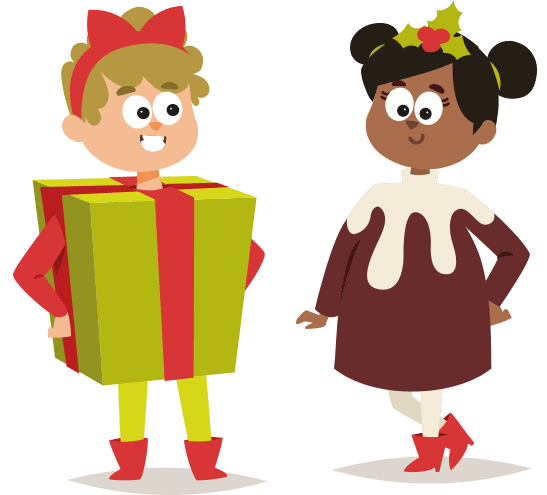 Your Christmas Grotto tickets also include your admission to the farm park for the day (from 10:00am – 4:00pm), allowing you to have a day full of festive fun. Here's what else is included in your Child's Grotto Tickets:
All of the above plus all of our daily animal encounters/activities, our indoor soft play areas, our undercover Bouncy Pillows, our multiple outdoor play areas plus more!
You'll start your Grotto experience by checking in with our friendly elves, who will guide you to Father Christmas' cosy Grotto. Here you and your family will be able to let Father Christmas know how good you have (hopefully) all been this year, as well as putting in any special requests before to the big day.
After this, it's a short stroll to our Mini Christmas Village. First stop is 'The Elves Toy Shop', where the shelves are full to the brim with a variety of high quality gifts. With something for everyone, your child has the choice to choose their very own gift to take home and remember the day. Next, it's time to visit our Festive Sweet Shop, where you'll find a tasty treat for the children and a warm drink for the adults.
Before the leaving the Christmas Village, you'll also have the opportunity to purchase a photo keepsake for the day. But the festive fun doesn't stop there…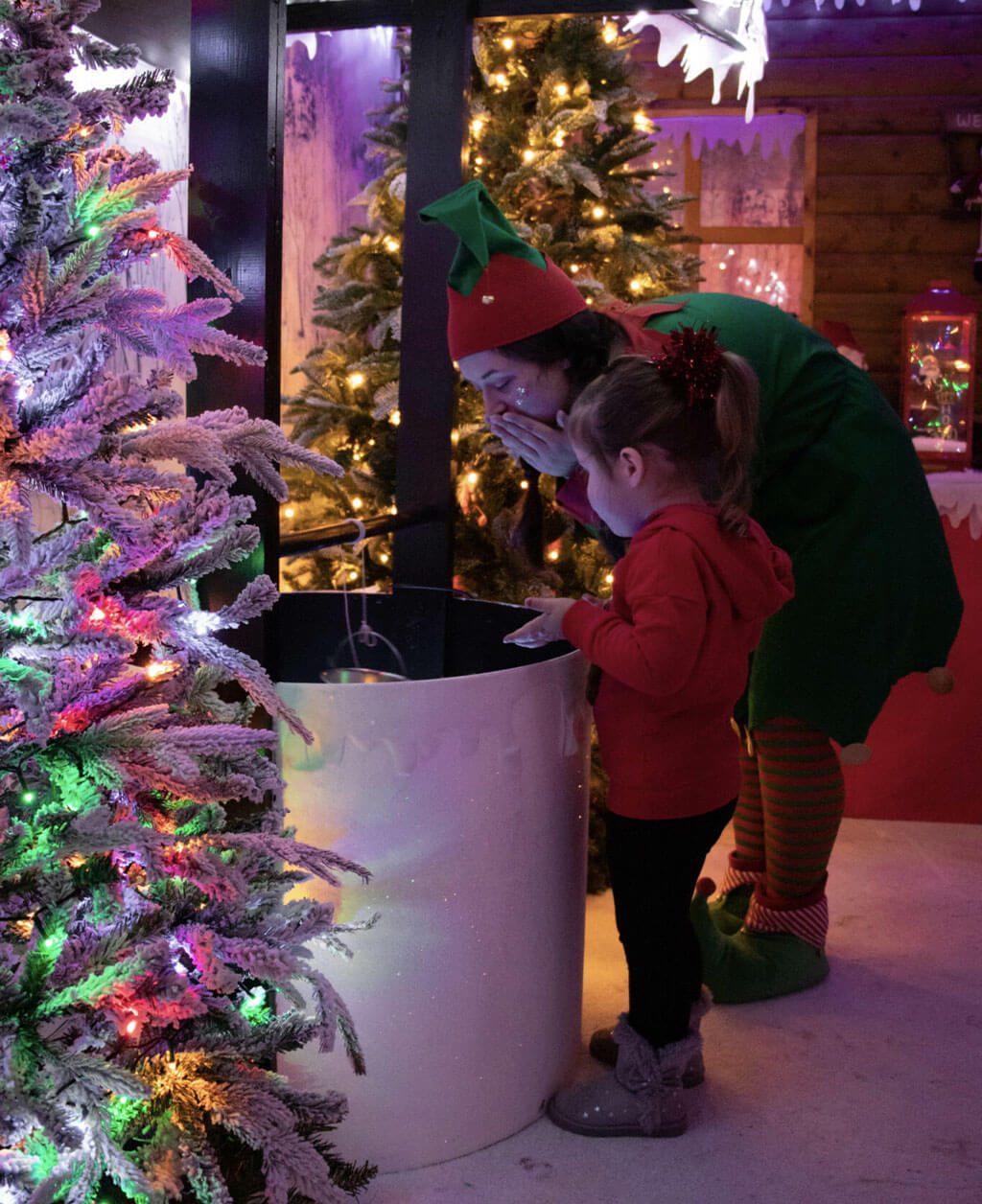 Please read before booking
Under 1's
When booking an under 1 ticket, please ensure that the child is under 1 at the time of your visit. Under 1 tickets only include a gift and a visit to the Grotto and does not include the Christmas Craft activity. Proof of age may be required.
Carer Concession
We do not offer any carer concessions for this event.
Arrival to the Park
During December, the farm park is open from 10am – 4pm. When booking your grotto experience, you can arrive at anytime during the day to visit the other areas of the farm beforehand. Visitors who have a grotto experience later in the day are encouraged to come earlier in the day to make the most of the day.
When it is time to visit the Grotto, you can arrive at the Grotto area up to 5 minutes before your timeslot. If you fail to turn up on time, there will be no guarantee that we will be able to accommodate you at a later timeslot.
Special treat for adults
All adults attending the Grotto experience will receive a complimentary hot chocolate or alternative hot drink from the Sweet Shop.
Refunds/ transfers
If on the day of arrival, if you have less group members then you booked for, unfortunately no refunds or transfers will be available.
Unfortunately we cannot issue refunds for cancellations. Tickets are only transferable at our discretion. We cannot guarantee that we can change the date of your visit, however, we will make all reasonable efforts to do so but we do require at least 24 hours before your scheduled visit.
School/Group Grotto Package
We will be offering school/group Christmas packages on selected dates. As well as enjoying all the usual fun of the farm, you'll also be able to enjoy the magic of Christmas too.
Please note that our School/Group Grotto bookings are limited and they are allocated on a first come, first served basis.
To book, please send an enquiry email to info@littleowlfarmpark.co.uk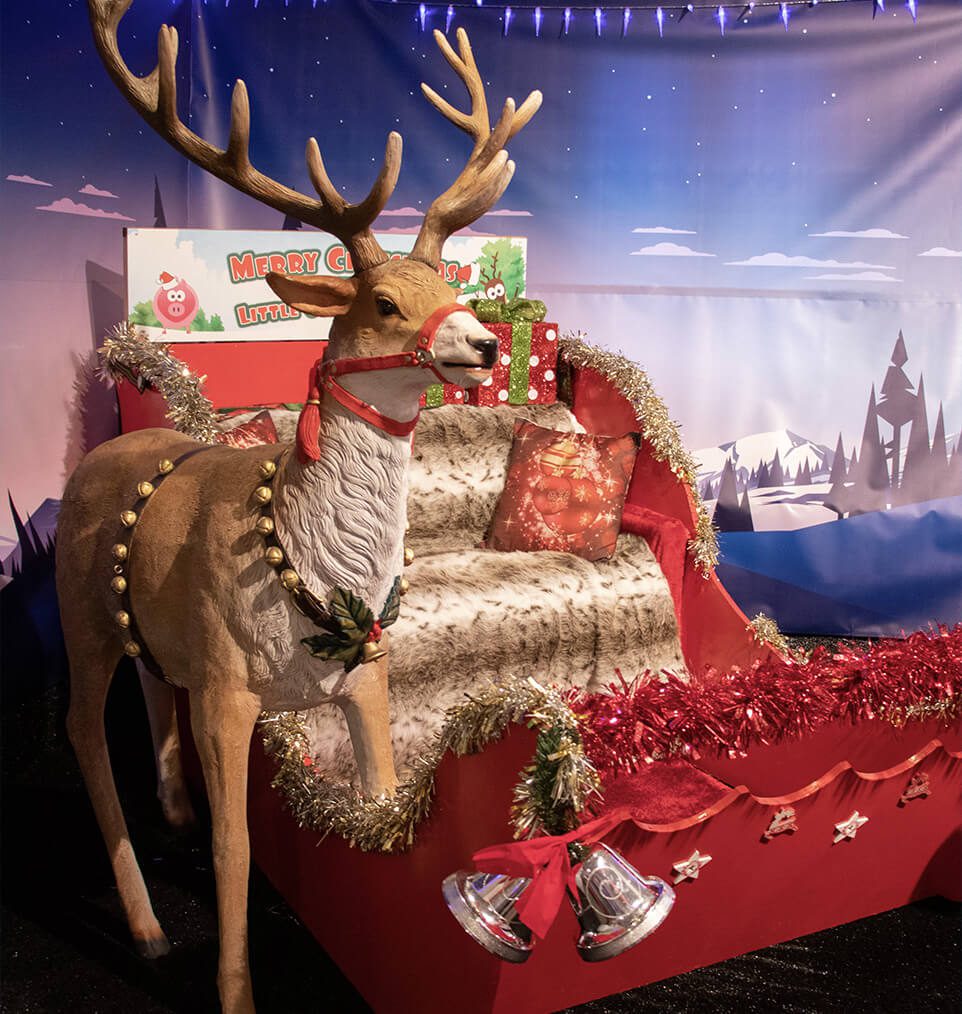 Christmas Grotto
2nd, 3rd, 9th, 10th, 16th, 17th, 21st, 22nd & 23rd December
Child Grotto Ticket – £26.95
Adult Grotto Ticket – £15.95
Senior Grotto Ticket – £15.25
Under 1 Grotto Ticket (includes gift) – £14.00
Annual Members
Child Member Grotto Ticket – £15.00
Accompanying Adult Member Ticket – £3.00
Christmas EVE Grotto
24th December
Child Grotto Ticket – £28.95
Adult Grotto Ticket – £17.95
Senior Grotto Ticket – £17.25
Under 1 Grotto Ticket (includes gift) – £16.00
Annual Members
Child Member Grotto Ticket – £17.00
Accompanying Adult Member Ticket – £5.00
Sign up to our newsletter
Want to be the first to hear about our offers, events and park updates? Stay in the loop and get all the latest news direct to your inbox!
Award-winning farm park
Little Owl Farm Park is an award-winning animal farm park in Worcestershire! We take great pride in the recognition we've received for providing an exceptional experience for visitors of all ages.