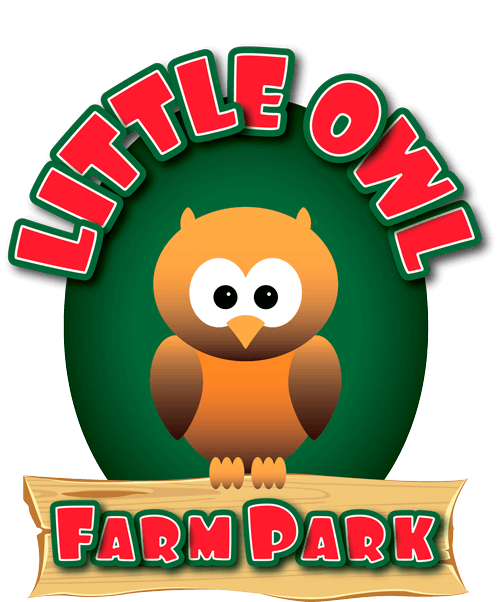 Following on from the government's announcement on the 30th December and as Worcestershire has now been moved in to Tier Level 3, we have had to make the difficult decision to temporarily close the farm park.
We normally close for the 6 weeks in January/February between the Christmas holidays and the February Half Term, however this has been brought forward a couple of days early.
Tier Level 3 for us means that we cannot have any of our indoor attractions open, this includes, our soft play area, our animal barns and also our indoor picnic barn. It is also stipulated in the governments guidance that any food sold on site must be a 'takeaway service' and the food cannot be consumed anywhere on site. This would also mean that no food (picnics) would be able to be brought on site to be consumed.
We are aware some visitor attractions like zoos are remaining open, however, with the above taken in to consideration, we would not be able to accommodate the above requirements whilst offering an enjoyable day out for our visitors.
We are sorry for any disappointment this has caused and we hope you understand our decision to close. We hope to be able to welcome you all back to us soon.
Take care & stay safe,
The Little Owl Farm Park Team
DOWNLOAD PARK MAP
For safety reasons, we are unable to supply you with printed copies of our park map. You can print your own copy or use our mobile map, just click below to download.
Mobile Map
A4 Printable Map
FREQUENTLY ASKED QUESTIONS

DO WE NEED FACE MASKS?
As per the governments update on the 8th August, face coverings are required to be worn by anyone aged over 11 years old in all indoor areas. This includes the reception, gift shop and the Animal Barns. Visitors who are exempt will not need to wear them.
WILL YOUR OPENING TIMES BE AS NORMAL?
 We will now be open Thursday – Sunday and between the hours of 10:00am & 5:00pm.
WHAT ARE THE ADMISSION PRICES?
Weekday Term Time Prices (Thursday-Friday); £8.95 adults, £8.50 children, £8.25 seniors, £32.00 family of 4 (2 x adults & 2 x children or 1 x adult & 3 x children), under 1's free.
Weekends & School Holidays; £9.95 adults, £9.50 children, £9.25 seniors, £35.00 family of 4 (2 x adults & 2 x children or 1 x adult & 3 x children), under 1's free
I HAVE AN ANNUAL PASS, CAN I STILL USE IT?
Yes you can, and don't forget, they have been extended to reflect our closure period.
HOW DO I KNOW WHICH ATTRACTIONS I CAN INTERACT WITH?
We have created a traffic light colour system which you will find on your map. This illustrates
Red – this area is closed and you should not enter.
Orange – this area we encourage visitors to exercise caution and carry out further hygiene measures
Green – this area is low risk and is considered safe for all visitors.
ARE YOU CLOSING SOME OF THE ATTRACTIONS?
Unfortunately we have had to close the small soft play area (opposite reception) and the Shoot Out Alley, however, we are pleased to confirm that we have now reopened our soft play area in the Physical Education Barn. Allocated time slots will apply during busy times to ensure there is a restricted number of children in the play area at one time. We are also adding another undercover play area to allow more areas for visitors to use.
WILL WE HAVE ACCESS TO HAND WASHING FACILITIES?
Although we have always been set up for regular hand washing, we have added additional hand washing points around the farm park. We now have NINE hand washing areas, all with warm water and anti-bacterial soap. As an additional cleaning aid, we have also added a number of hand sanitiser dispensers where hand washing facilities are not as accessible. So keeping your hands clean is even easier!
Can I still book a birthday party with you?
All birthday party bookings have been temporarily put on hold. Once the government have confirmed it is safe for multiple households to meet up, we will reopen the party booking system.
DO I NEED TO BOOK TICKETS?
Due to us now being out of our peak time of year, you will no longer need to book on weekdays (Thursday & Friday). As we still have a limited capacity on site, visitors will still need to book on weekends and also school holidays.
ARE YOU LIMITING THE AMOUNT OF VISITORS IN THE PARK?
Social distancing is a key part to helping prevent the spread of COVID-19. With this in mind, visitors will still be required to prebook on weekends and school holidays. We are now in our quieter time of year so we do not require visitors to pre book for visits on weekdays during Term Time. We will continue to monitor visitor numbers to ensure we do not exceed our restricted visitor numbers.
WHY CAN I ONLY BOOK FOR 6 PEOPLE?
Following the governments further restrictions, you can now only book for a maximum of 6 people at a time. If you are exempt from the rule of 6 please contact us on info@littleowlfarmpark.co.uk
ARE YOU ACCEPTING cash PAYMENTS?
We are no longer accepting cash payments on site. However, we are accepting pin and card payments once visitors are on site.
WILL YOU BE OPERATING A ONE WAY SYSTEM?
In our Indoor Areas, we have implemented an easy to follow, clearly marked one way system. This will help to reduce the amount of crossover traffic throughout the farm park.
CAN WE STILL PURCHASE FOOD?
You certainly can. We have created a new layout in the Café to allow for a one way system, with a queuing layout to follow the 1 metre distancing. We have condensed the menu down to allow for a quick ordering process. We are also in the process of having a system created to allow you to order and pay for your food through your phone, so watch this space for more information.
WILL WE BE ABLE TO USE THE TOILET FACILITIES?
We will have both toilet areas operating, with regular checks/cleans from our team throughout the day. The toilets can be accessed through a one way system and one household at a time can use the toilet facilities. We have also added hands free door openers at the base of our doors, to allow you to open the doors with your feet rather than your hands.
How do I book with my gift voucher?
To book with a voucher, please book through our Members booking page. You will still need to bring your gift voucher with you on the day to validate your booking so keep it safe.
Can I still book a group visit / school trip with you?
All group/school bookings have been temporarily put on hold until we receive further information from the government. We are still accepting provisional bookings for later on in the year and also for 2021. For further information, please contact us at info@littleowlfarmpark.co.uk
Got a question?
The team are happy to answer any questions you may have, write them an email using the button below.
Email Us
FIND US:
Little Owl Farm Park, Owl Hill Lane, Dunhampton, Worcestershire DY13 9SS