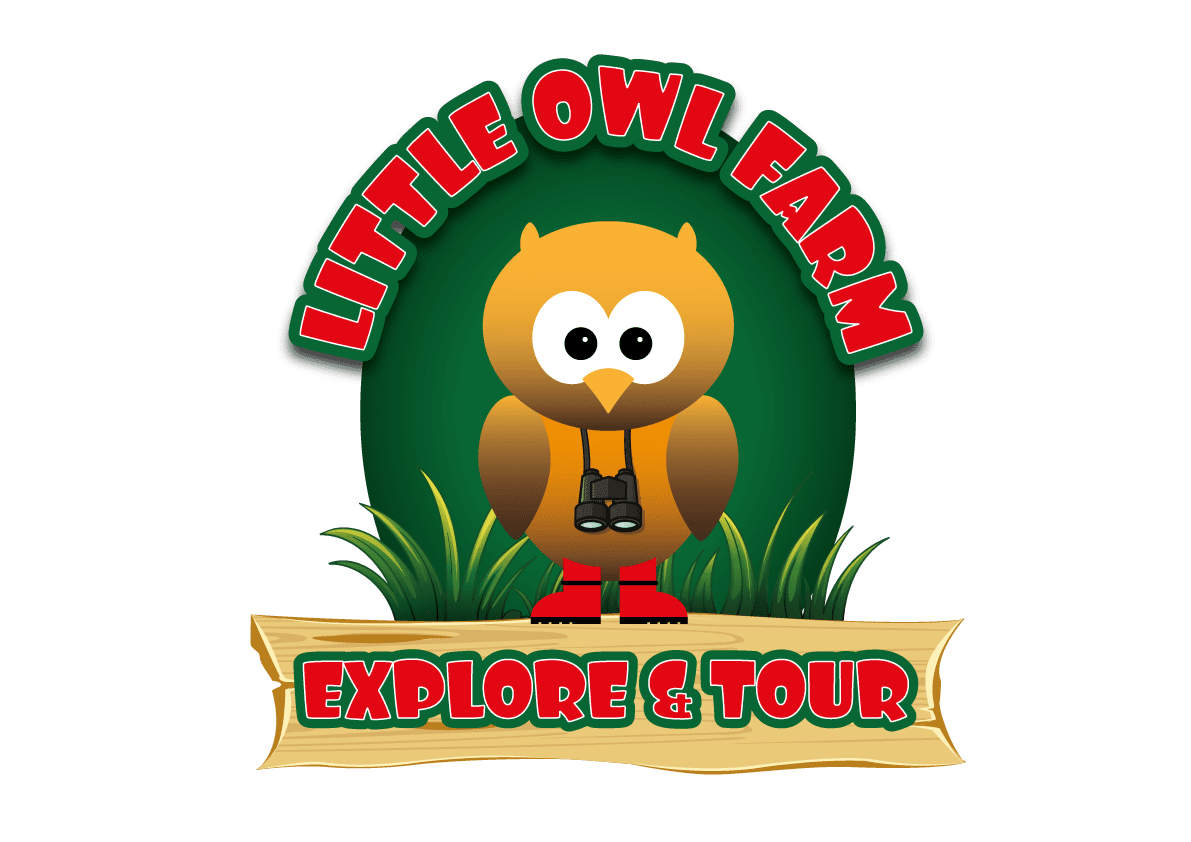 We are thrilled to be able to reopen our doors to our visitors after a long three and a half months. Things will be a little different here at the farm, so we have put this page together to help answer any questions you may have and to put your mind at ease that we are doing everything we can here at Little Owl Farm to keep you safe.
You can also book your tickets here too!
A NEW WAY TO VISIT THE FARM
We are super excited to be able to welcome our wonderful visitors back to our farm park. The animals (and us!) have been missing you lots, but it is really important for us to make sure that you and our staff stay safe during your visit to us.
During our closure period, we have been working very hard to make sure that Little Owl Farm is a fun AND safe day out for you and your household. We have made a number of changes to the site, including a new Pig Barn, added hand washing stations and even some new areas to explore!
To help our visitors stay safe, we have split the day into two sessions, with a limit of 300 visitors per session. This will allow visitors plenty of space to enjoy the farm as well as being able to comply with the social distancing measures put in place by the government.
All bookings (members and non-members) will now need to be pre-booked through our online booking system. We will not be accepting any admissions on the day. We are now cashless, and accepting card payments only once you are on site.
For more information, please visit our FAQ's section.

HOW TO BOOK
Click on the red Book Your Tickets Here button at the bottom of this section. Please note we have one for annual memberships and one for non-members.
The day runs in two parts, so you will have the opportunity to book either a 9:30am – 1:00pm timeslot or a 2:00pm – 5:30pm timeslot. Please allow the first half an hour of your visit to allow for check in. Please see our Arrival Process information before you visit.
All tickets are subject to availability. Each timeslot will allow for 250 visitors, 200 day tickets and 50 annual passes. If you are unable to make a booking for your required household number, unfortunately you will need to book an alternative day. If you arrive on the day with extra household members who have not been included with your online booking, they will not be able to enter the farm park.
If you would like to purchase animal feed, these can be purchased along with your tickets online. To help with queues, we ask that additional animal feed is not purchased when you are checking in at reception.
You will receive your tickets in a confirmation email, these can either be printed or displayed on your phone when you arrive. The confirmation email will also include a copy of our map, which again can either be printed off or viewed on your phone when you visit.

Arrival Process
Please allow the first half hour of your session to enter the farm park. We want to make checking in a fast but safe process.
When you arrive, please park your car filling from the front. You will then be able to join the queue ready for check in. We aim to get this done as quickly as possible to allow everyone plenty of time to visit the farm park, so please have your tickets ready to be scanned.
Once your ticket has been scanned successfully, any pre ordered animal feed will be given to you at this point.
We will not be providing visitors with a printed map as a way to minimise contact between staff members and visitors. You will however, be sent a copy of our map with your confirmation email, which can either be printed at home, or used through your phone when you visit.
Once you have checked in and collected your animal feed, you can follow the floor markings on your way out to the farm park. Please look out for signage displaying important information.
DOWNLOAD PARK MAP
For safety reasons, we are unable to supply you with printed copies of our park map. You can print your own copy or use our mobile map, just click below to download.
Mobile Map
A4 Printable Map
FREQUENTLY ASKED QUESTIONS

WILL YOUR OPENING TIMES BE AS NORMAL?
To help us maintain social distancing we have split the day in to two sessions, 9:30am – 1:00pm and 2:00pm – 5:30pm. At this time we will just be opening Friday – Sunday, but we may add additional days if there is enough interest. The one hour closure in the middle of the day will also allow us to carry out a thorough clean before the next session takes place.
WILL PRICES REMAIN THE SAME AS BEFORE?
Due to our soft play areas having to remain closed, admissions are now at a reduced rate. This price includes one complimentary ride on the Barrel Bugs per child admission ticket (weather permitting).
I HAVE AN ANNUAL PASS, CAN I STILL USE IT?
Yes, you can use your annual passes and don't forget, they've been extended to reflect our closure period. However, due to reduced visitor numbers, we ask our annual pass members to bare this in mind when booking and to be fair to other guests. We have allocated enough spaces for our members to visit once every two weeks so there is plenty of time for you to visit us.
HOW DO I KNOW WHICH ATTRACTIONS I CAN INTERACT WITH?
We have created a traffic light colour system which you will find on your map. This illustrates
Red – this area is closed and you should not enter.
Orange – this area we encourage visitors to exercise caution and carry out further hygiene measures
Green – this area is low risk and is considered safe for all visitors.
ARE YOU CLOSING SOME OF THE ATTRACTIONS?
Unfortunately we have had to close off our soft play areas. Below is a list of all the other attractions that we have open, however, there may be some restrictions in place.
Pedal Tractors
Bouncy Pillows
Go-Karts
Barrel Bugs
Commando Course
Petting Barn – you can still meet all of our lovely animals, however, you will not be able to hold them
Demonstrations – We will still have daily demonstrations. We have adapted them to suit locations around the farm that will allow social distancing to be followed.
WILL WE HAVE ACCESS TO HAND WASHING FACILITIES?
Although we have always been set up for regular hand washing, we have added additional hand washing points around the farm park. We now have NINE hand washing areas, all with warm water and anti-bacterial soap. As an additional cleaning aid, we have also added a number of hand sanitiser dispensers where hand washing facilities are not as accessible. So keeping your hands clean is even easier!
Can I still book a birthday party with you?
All birthday party bookings have been temporarily put on hold. Once the government have confirmed it is safe for multiple households to meet up, we will reopen the party booking system.
Can I still book a group visit / school trip with you?
All group/school bookings have been temporarily put on hold until we receive further information from the government. We are still accepting provisional bookings for later on in the year and also for 2021. For further information, please contact us at info@littleowlfarmpark.co.uk
Why are you no longer charging for one year olds?
Due to our soft play areas having to remain closed, a lot of our specialist equipment for one year olds will be out of operation. Therefore, we have increased the age of free admission to include one year olds and under.
ARE YOU LIMITING THE AMOUNT OF VISITORS IN THE PARK?
Social distancing is a key part to helping prevent the spread of Covid-19, so we have split the day into two parts, each with a maximum capacity of 300. This will allow plenty of space for visitors to follow the social distancing of 1 metre.
HOW WILL I PAY FOR TICKETS?
We are implementing a new online booking system which will allow us to take all admissions online and through the website. Unfortunately, we will not be taking any admissions on the day.
ARE YOU ACCEPTING CARD PAYMENTS?
We are no longer accepting cash payments on site. However, we are accepting pin and card payments once visitors are on site.
WILL YOU BE OPERATING A ONE WAY SYSTEM?
In our Indoor Areas, we have implemented an easy to follow, clearly marked one way system. This will help to reduce the amount of crossover traffic throughout the farm park.
WHERE DO WE GO IF IT RAINS?
We all know that the Great British weather isn't the most reliable, so we have created a number of 'Indoor Picnic' areas, these areas will have picnic benches spaced 1.5 metres apart from each other, to allow a safe indoor space should the weather make a sudden change!
CAN WE STILL PURCHASE FOOD?
You certainly can. We have created a new layout in the Café to allow for a one way system, with a queuing layout to follow the 1 metre distancing. We have condensed the menu down to allow for a quick ordering process, so please check the menu which will be emailed to you along with your booking confirmation. The Ice-Cream Hut will also be open, however, to allow for a hands free process, all scooped and soft scoop ice creams will be given in tubs not ice cream cones. We are also in the process of having a system created to allow you to order and pay for your food through your phone, so watch this space for more information.
WILL WE BE ABLE TO USE THE TOILET FACILITIES?
We will have both toilet areas operating, with regular checks/cleans from our team throughout the day. The toilets can be accessed through a one way system and one household at a time can use the toilet facilities. We have also added hands free door openers at the base of our doors, to allow you to open the doors with your feet rather than your hands.
Can I book with my gift voucher?
Yes, please use the membership booking system and use your voucher number as your reference when booking..
How do I redeem my free raffle ticket/birthday party return voucher when booking?
Please contact our admin team at info@littleowlfarmpark.co.uk to book a visit using either of these vouchers.
Got a question?
The team are happy to answer any questions you may have, write them an email using the button below.
Email Us
FIND US:
Little Owl Farm Park, Owl Hill Lane, Dunhampton, Worcestershire DY13 9SS