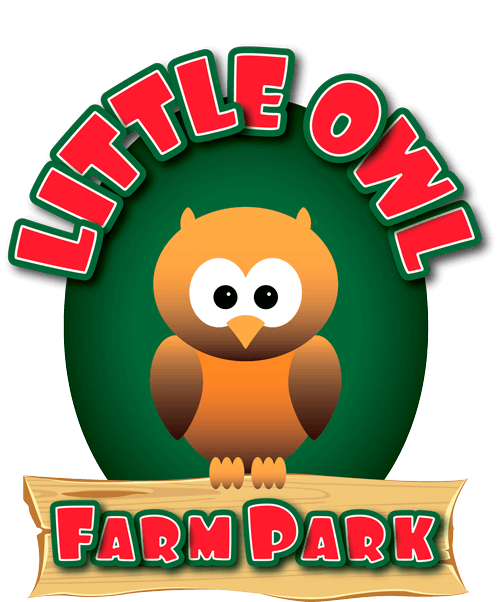 DO WE NEED FACE MASKS?
Although this is no longer a legal requirement, we encourage visitors to continue wearing face masks in indoor areas when not eating.
WILL YOUR OPENING TIMES BE AS NORMAL?
We will now be open Wednesday – Sunday and between the hours of 10:00am & 5:00pm. We add additional days for school holidays/bank holidays so head to our Opening Times page for information on this.
WHAT ARE THE ADMISSION PRICES?
For admission prices, please head to the 'Plan Visit' section which will provide you with our admission prices, as well as other relevant visiting information. 
I HAVE AN ANNUAL PASS, CAN I STILL USE IT?
Yes you can, but you will need to prebook for weekends and school holidays. Just remember to select our 'Members' tickets when selecting your tickets. Please note that annual passes were extended for the first lockdown to reflect our closure period, however, there has only been a further 6 week extension during the latest lockdown as half of the lockdown was during our regular winter shutdown.
HAS MY ANNUAL PASS BEEN EXTENDED?
If you had an annual pass with us in March 2020, your annual pass will have been extended to reflect the 3 ½ month closure period. Any annual passes which were still valid from the 13/02/2021 will be extended to reflect the six weeks missed between 13/02/21 – 12/04/21. We are only extending passes during these times as we normally have our winter shutdown between January and February. To help us manage the backlog of annual passes, we now have a limit on how many annual passes can be purchased each month. We are sorry if this causes any disappointment, however, we are trying to be fair after such a challenging time.
HOW DO I KNOW WHICH ATTRACTIONS I CAN INTERACT WITH?
We have created a traffic light colour system which you will find on your map. This illustrates:
Red – this area is closed, and you should not enter.
Orange – this area we encourage visitors to exercise caution and carry out further hygiene measures.
Green – this area is low risk and is considered safe for all visitors.
ARE YOU CLOSING SOME OF THE ATTRACTIONS?
The following areas are currently closed:
Shoot Out Alley
Tractor & Trailer Rides
The Petting Barn – due to redevelopment
WILL WE HAVE ACCESS TO HAND WASHING FACILITIES?
Although we have always been set up for regular hand washing, we have added additional hand washing points around the farm park. All of our hand washing facilities have warm water, anti-bacterial soap and either disposable paper towels or electric hand driers. As an additional cleaning aid, we have also added a number of hand sanitiser dispensers where hand washing facilities are not as accessible. So keeping your hands clean is even easier!
PLEASE REMEMBER THAT HAND SANITISER IS NOT A REPLACEMENT FOR HANDWASHING. HAND SANITISER SHOULD BE USED AFTER WASHING HANDS.
Can I still book a birthday party with you?
Unfortunately, our birthday parties are still on hold. The guidance we have had from the government is still very minimal making it difficult to plan how parties will run going forward. We are intending to review this over the summer holidays, so please keep an eye on our website/Facebook page for further updates on this.
DO I NEED TO BOOK TICKETS?
If you intend to visit on a weekend, school holiday or bank holiday, you will be required to pre book your tickets. This allows us to effectively manage visitor numbers. If you intend to visit on a weekday during term time, you will NOT need to prebook.
ARE YOU LIMITING THE AMOUNT OF VISITORS IN THE PARK?
Although restrictions are being relaxed during Stage Four, we are sticking with our online bookings for peak times at the farm park. This is allows us to keep a limit on how many visitors we have on the farm and this is something we are keen to continue with going forward.
CAN I TRANSFER MY TICKETS?
We will try our best to tansfer bookings due to Covid-19 related issues, however, we do require at least 24 hours notice to process these. Unfortunately, if we are given less than the required 24 hours notice, we will be unable to process this for you due to having a small admin team. 
Transfers are subject to availability.
Please note – we are unable to transfer or refund tickets due to bad weather. If the weather will impact the quality of your day, we recommend holding off on booking until 24 hours before you plan to visit as the weather reports will be more accurate then.
ARE YOU ACCEPTING cash PAYMENTS?
We are no longer accepting cash payments on site. However, we are accepting pin and card payments once visitors are on site.
CAN I BRING MY DOG?
We only allow guide dogs on site at the farm park. We apologise for any disappointment this has caused.
CAN WE STILL PURCHASE FOOD?
You certainly can. We have created a new layout in the Café to allow for a one way system, with a queuing layout to follow the 1 metre distancing. We have condensed the menu down to allow for a quick ordering process. During weekends and school holidays, we will also have our ice-cream hut available from 11am – 4pm.
WILL WE BE ABLE TO USE THE TOILET FACILITIES?
We will have both toilet areas operating, with regular checks/cleans from our team throughout the day. The toilets can be accessed through a one way system and one household at a time can use the toilet facilities. We have also added hands free door openers at the base of our doors, to allow you to open the doors with your feet rather than your hands.
How do I book with my gift voucher?
To book with a voucher, please book through our Members booking page. Please visit our Gift Voucher pages for full guidance on this.
Can I still book a group visit / school trip with you?
We are now taking group bookings for the autumn/winter 2021 as well as bookings for 2022. For further information, please send an email to info@littleowlfarmpark.co.uk and a team member will provide you with further information.
Got a question?
The team are happy to answer any questions you may have, write them an email using the button below.
Email Us