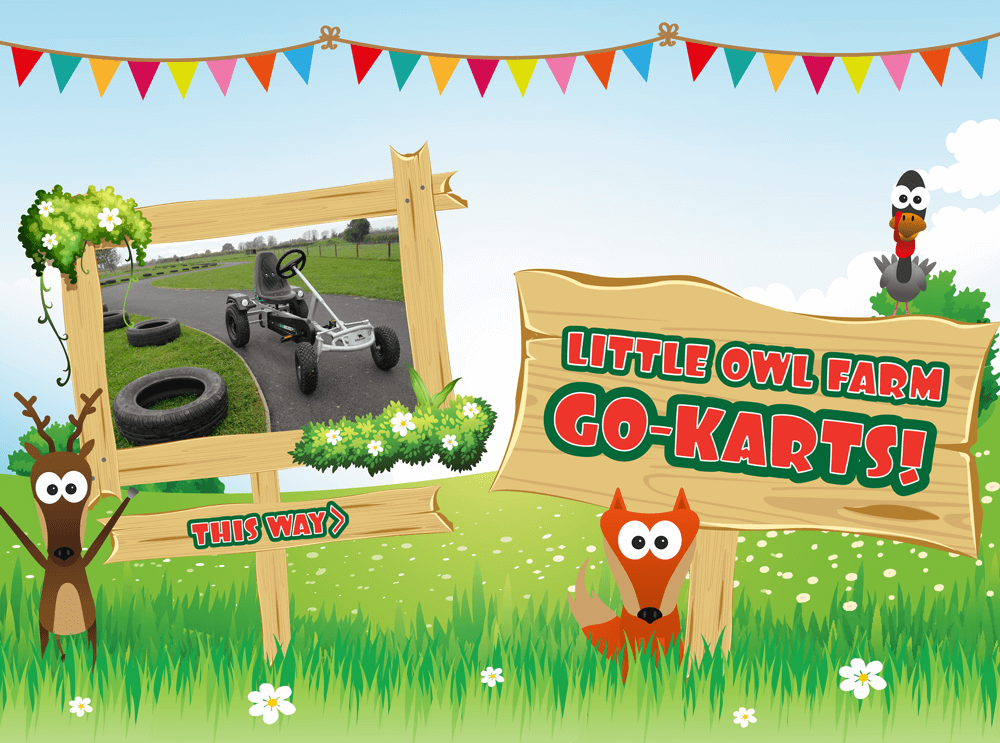 That's right, we now have our very own pedal Go-Karts at Little Owl Farm Park!
Based in the outdoor area of the park (see the Park Map here) you can be sure to enjoy a ride around our track! Anyone from the ages of 6 – 96 can enjoy our karts! Our smaller Go-Karts are designed for younger children,however we also have some larger Go-Karts aimed at older children and even adults!
There are a few simple rules to follow on these tracks to make sure everyone is safe and having a fun time:
Children must be supervised at all times, and parents/supervisors must ensure no children are standing/playing on the track.
No aggressive driving or intentional bumping. If damage to our Karts are caused by reckless behaviour, then you will be asked to reimburse the cost of damage.
Little Owl Farm Park will not take any responsibility for any injuries or accidents that occur on the pedal karts.
Please note that the track may be slippery if wet or icy.
The track operates on a one-way system, so please follow the signs to adhere to this.
Please note that CCTV is in operation!
So come down to Little Owl Farm Park and join in all of the fun!